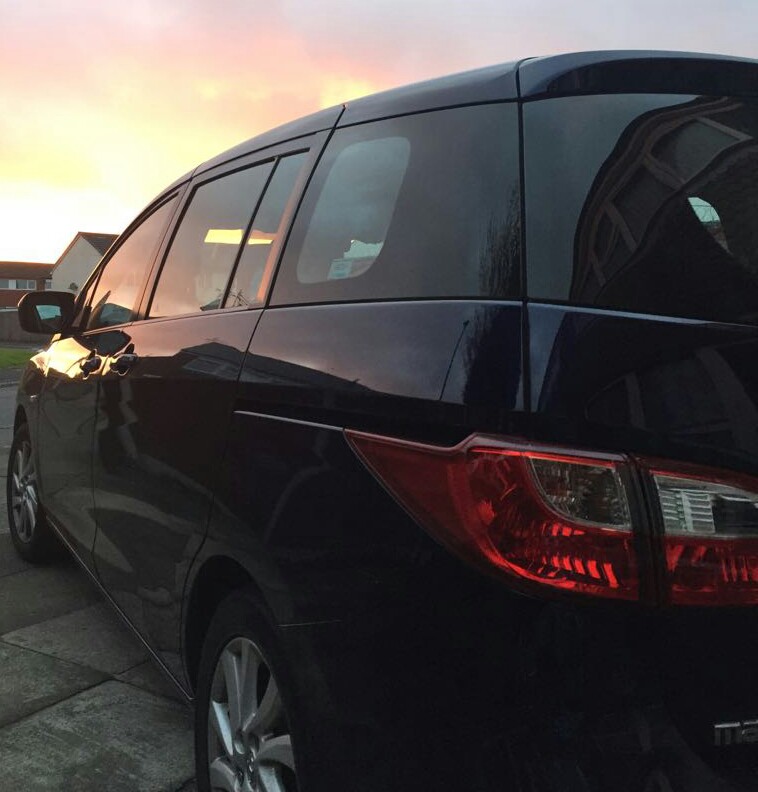 TEL: 07828453146. Welcome to Flightlink website
At Manchester Airport Taxis we are acutely aware that today's International traveler expects the highest levels of service and reliability, and at competitive prices which represent excellent value for money.
Whether you need a taxi from manchester airport to one of the the City Centre hotels, or whether you need a taxi from Manchester Airport to Blackpool, liverpool or Fort William we can get you there quickly and safely and at prices you will find hard to beat.
At Manchester Airport Taxis we don't just offer you transport, we offer you confidence and peace of mind.
We operate in the North West area, and specialise in private hire taxi transfers to and from Manchester Airport, Liverpool Airport, and also Blackpool Airport, but we're not limited to transport to and from the Airports though, we will be happy to transport you to any U.K. mainland destination or address.
If you need a taxi from Manchester Airport to anywhere we can get you there quickly, a taxi from Manchester Airport to Blackburn takes around 45 minutes , a taxi from Manchester airport to Preston takes around same time, a taxi from Manchester Airport to Liverpool takes around 1 hours, and a taxi from Manchester Airport to the City Birmingham takes around 2 hours.
If you're here to enjoy the golf our manchester airport transfers can get you to some of UKs most prestigious resorts, a taxi from Manchester Airport to Blackpool takes around an hour and a half.
The types of taxis we can provide are saloon cars, estate cars or 7 seaters.
Our friendly and courteous drivers have many years experience working within the Airport transfer service, from which they have gained a wealth of local knowledge in addition to a great customer service approach.
Whatever your requirements are, business or pleasure, we can meet them, at Manchester Airport Taxis we have a proven track record of getting our clients to where they need to be, at the time they need to be there.
We can offer fixed price taxi transfers from Manchester Airport to any other destination in the country, so you don't get any nasty surprises at your destination, just good value for money transfers.
If you need a taxi from Manchester Airport to anywhere, a taxi from Manchester Airport can offer some of the most competitive quotes in the area, and we are significantly cheaper than the white taxis that operate from Manchester Airport, especially on longer journeys.
For a fast no-obligation Manchester Airport taxi quote simply email us at flightlink1@yahoo.co.uk or call us on 07828453146. We also accept whatsapp messages.
Manchester Airport (IATA: MAN, ICAO: EGCC) is an international airport in Ringway, Manchester, England, 7.5 nautical miles(13.9 km; 8.6 mi) south-west of Manchester city centre.[2][4] In 2016, it was the third busiest airport in the United Kingdom in terms of passenger numbers.[3][5] The airport comprises three passenger terminals and a goods terminal, and is the only airport in the UK other than London Heathrow Airport to operate two runways over 3,280 yd (2,999 m) in length. Manchester Airport covers an area of 560 hectares (1,400 acres) and has flights to 199 destinations, placing the airport thirteenth globally for total destinations served.[6] Officially opened on 25 June 1938,[7] it was initially known as Ringway Airport. In the Second World War, as RAF Ringway, it was a base for the Royal Air Force. The airport is owned and managed by the Manchester Airports Group (MAG), a holding company owned by the Australian finance house IFM Investors and the ten metropolitan borough councils of Greater Manchester, with Manchester City Council owning the largest stake. Ringway, after which the airport was named, is a village with a few buildings and church at the southern edge of the airport. The airport handled 25.6 million passengers in 2016, a record total,[3] and has capacity for up to 50 million passengers annually.[8] This potential figure is limited by the airport's restriction to 61 aircraft movements per hour.[9] Future developments include the £800 million Manchester Airport City logistics, manufacturing, office and hotel space next to the airport and transport improvements such as the SEMMMS relief road and a High Speed 2 station. Early years[edit] Main articles: History of Manchester Airport and Ringway, Manchester Circa 1925 map of the area where Manchester Airport and Wythenshawenow are Manchester Airport (earlier called Ringway Airport) started construction on 28 November 1935 and opened partly in June 1937 and completely on 25 June 1938, in Ringway parish north of Wilmslow.[citation needed]Its north border was Yewtree Lane (on this map, the lane between Firtree Farm and The Grange, east of the crossroads marked "Ringway"). Its southeast border was a little west of Altrincham Road (Styal) (the lane from Oversleyford running northeast then east into the Styal area.) During the Second World War it was the Royal Air Force's base RAF Ringway and was important in military aircraft production and training parachutists. After the Second World War, the base reverted to a civilian airport and gradually expanded to its present size. Historically, Manchester Airport was consistently the busiest airport after Heathrow for a number of decades following the war.[10] In 1972, the M56 motorway opened to the airport. By 1993, the airport railway station opened. From 1997 to 2001 its second runway was built, causing large-scale protests in the area.[citation needed] Later events[edit] Apron view in 1972 More recently British Airways have scaled down operations from the Manchester Airport with the sale of their BA Connect subsidiary to Flybe; and the ending of their franchise agreement with GB Airways a business subsequently sold to Easyjet. In October 2008 the daily New York–JFK service was also terminated and in March 2013, the frequent service to London–Gatwick was terminated as well. This leaves a daily high frequency BA Shuttle serving London Heathrow. In codeshare with British Airways Oneworld Alliance partner American Airlinesoperations remain in Terminal 3 with daily flights to both New York–JFK and Chicago–O'Hare. American Airlines has since merged with US Airways, which offers year-round service to Philadelphia and operated a seasonal route to Charlotte, North Carolina in the summer of 2014 (now terminated).[11][12] Since taking over BA Connect's select routes, Flybe has gone on to add several more destinations. In 2012, Flybe introduced the "mini hub" concept co-ordinating the arrival and departure times of various domestic services throughout the day and thereby creating combinations such as Norwich-Manchester-Belfast, Glasgow-Manchester-Southampton or even Edinburgh-Manchester-Exeter and others to be accomplished in each direction with conveniently short transfer times.[13] In 2013 Virgin Atlantic introduced its 'Little Red' short-haul brand to take-up some of the available Heathrow and Gatwick slots. Manchester was the inaugural destination, with services were operated by aircraft 'wet-leased' from Aer Lingus. However, these services ceased in March 2015 due to low popularity.[14] From October 2017 there will again be a second London route when Flybe will fly to London-Southend up to thrice daily.[15] Future[edit] See also: Airport City Manchester Manchester Airport viewed from the south-west As part of the Government's 'The Future of Air Transport' White Paper, Manchester Airport published its Master Plan on its proposed expansions until 2030. Demolition of older buildings, such as old storage buildings, the old Alpha Catering Building and Males Garage, to the east of Terminal 2 has already begun, to make way for a new apron and taxiway towards runway 05L/23R and an eastwards extension of Terminal 2, which is planned to provide 15 more covered stands. A full-length parallel taxiway may be added to the second runway and more crossing points added across the first runway to improve ground movements of aircraft.[citation needed] The World Logistics Hub is also part of the Airport City Enterprise Developments in South Manchester. This development is designed to meet the growing demand for cargo handling space and infrastructure outside of the southeast. Positioned on the southwest side of the A538 roadnext to the southeast side of the M56 motorway (across the A538 from the World Freight Terminal) providing access to the trunk motorway network via Junction 6. DHL are the first tenant and are already using their shed. Another shed is now externally complete but the inside is now being fitted out in time for September when Amazon will move in. Over the next decade the site will generate around 10,000 jobs. As the site grows increased capacity will be added to the A538 with the extension of the dual carriageway between the M56 and runway tunnels and a traffic light controlled junction; improving access to the Runway Visitor Park and Romper pub.[citation needed] Manchester Airport has made no secret of ambitious development plans to meet the growing demand to fly. One document "The Need for Land" outlines many development ideas that have been mooted for decades and will provide required capacity and more jobs over coming years. Those neighbouring the Airport have natural concerns about how expansion will alter their lives. Five affected areas are: Area A is a triangle of land between the A538 road and Runway 1 and the cargo terminal which is currently under development to be available for summer 2016. It will be used together with Area E, a triangle of land west of the A538 up to the M56, with its west corner opposite Warburton Green, for the expansion of aircraft maintenance and cargo terminal areas. Clough area to be enhanced with mitigation measures that will become part of the extensive Landscape Habitat Management Area. The A538 alignment to be retained and capacity added as required by increased traffic volumes. Area B is located north of Ringway Road and east of Shadow Moss Road, where are car park providing replacement spaces for those lost to the Airport City development and apron expansion is constructed. Area C consists of several areas of land mainly inside the M56 / M56 spur junction, around Hasty Lane east of M56 and around the current M56 spur. The land will be used for hotels and office space as well as the construction of new car parking facilities and taxiways for aircraft. Area D are areas of land on both sides of Manchester Airport railway spur, at Smithy Farm and east of B5166 Styal Road around and inside railway spur junction where car parking, offices, hotel, etc. can be developed.